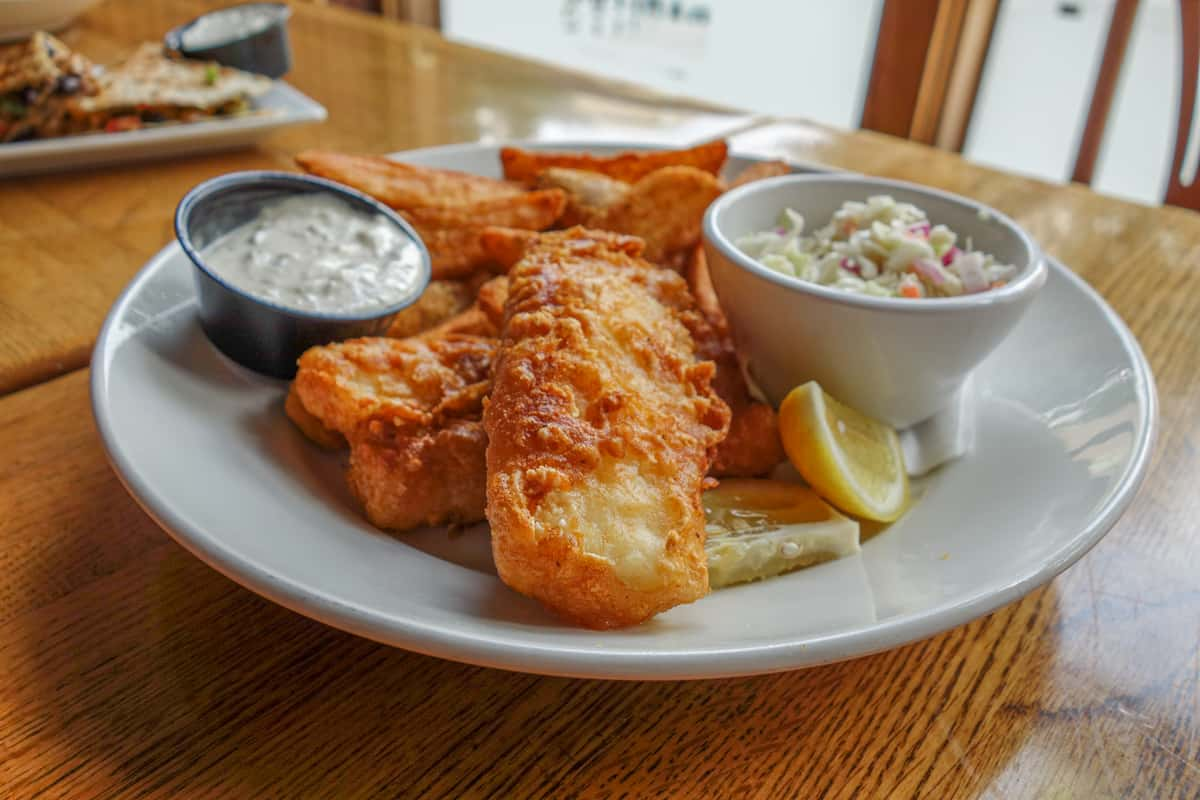 Our Brewing History
2021
Furnace - Hazy Pale Ale
Origins Game Fair, the annual gaming convention, has been taking place in Columbus since 1996. Barley's has always appreciated the enthusiasm that gamers have for our beer and food, and we've been making a beer specifically for them since 2012, when we first brewed Point of Origin. In 2019, attendance at Origins was over 20,000 thirsty souls, and they lapped up Compassionate Dragon, a Gose with dragon fruit and passionfruit. This year we partnered with board game publisher Arcane Wonders and brewed a Hazy Pale Ale named after their newest release, Furnace. Four additions of brand new hop variety Talus deliver big aromas of pink grapefruit, citrus rinds, dried roses, pine resin, tropical fruits and sage. Warminster British floor malted pale and crystal malts contribute subtle biscuit and a hint of caramel character, the beer has a creamy, silky mouthfeel thanks to flaked white wheat, oats and a touch of lactose.

Cerveza de Mercado
The proprietors of Market Bar, Wayne and Pete, are old friends of Barley's. They've been selling a fair amount of our beer since they opened and were interested in having us brew a beer specifically for them. We conspired (over beers) with Ian, Barley's wholesale manager. Market Bar sells a lot of margaritas, and we decided that a margarita inspired Mexican style beer would be a good fit. Wayne and Pete spent a day in the brewery collaborating, and we brewed a blonde beer at a refreshing 4.8% abv. The subtle hop aromas of Honeydew Melon, Orange, Strawberry and Tropical Fruit are from German Huell Melon. We added the zest from a 40 lb. case of limes (thanks for all the knife work Wayne!) and a judicious amount of sea salt.

Decisiveness 2x IPA
Largely because of the pandemic, we haven't brewed a Double IPA in almost a year and a half. As the world inches towards normalcy, Batch #2222 presented a golden opportunity. We added British crystal malt to plenty of British Lager malt and American oats to give this beer body and mouthfeel, and generously dosed it with American Citra, Columbus, Mosaic and Sabro hops for a complex fruit flavor and aroma. Notes of tropical citrus, pineapple, and coconut, and subtle stone fruit, melon and berries jump out of the glass. British Crystal Malt gives Decisiveness a sweet counterpunch to the perfume-like abundance of fragrant hops. Deceptively smooth and easy drinkability makes this beer a dangerous (but rewarding) decision.

Salty Caramel Milk Porter
Twenty Eight years after we first served a Porter at Barley's, we created this unique "Pastry Style" variation. We combined a generous addition of British Caramel Malt, a judicious addition of Chocolate Malt from The Netherlands, pure sea salt, plenty of lactose from Wisconsin, America's Dairyland, and a subtle addition of Madagascar Bourbon Vanilla to create this delightfully drinkable pint. The balance between salty and sweet makes for a surprisingly quaffable beer.
2020
Strawberry Berlimer Weisse
Our second sour ale (Compassionate Dragon was our first), Strawberry Berlimer has a clean, refreshing lactic tartness. While marginally stronger than traditional Berliner Weisse, it would qualify as a low alcohol beer by American standards. A grain bill of German barley and wheat malts evoke the aroma and flavor of fresh sourdough bread. The handmade zest of two cases of limes was added to the brew kettle, and one of our most generous additions of fruit puree at the end of fermentation slathers that sourdough with jam. Strawberry Berlimer is a sweet and sour quencher that justifies taking off your face mask.

Stay In Your Hut Nut Brown IPA
During the COVID-19 shutdown, the skeleton crew keeping Barley's open for carryout beer and food came together to make a beer specifically for these trying times. We layered a nutty toasted malt backbone with the intense tropical fruit aroma of Azacca hops, and the grassy, floral, apricot aroma of Palisade hops. A generous, yet subtle addition of raw local honey increases the complexity of this beer's aroma. Please enjoy it (but keep your distance) by the pint at Barley's or take a growler with you to enjoy in the safety and comfort of your own hut.
2019
Experimental Milkshake IPA #1 Featuring Mango and Passion Fruit
Our offering has a fluffy and creamy mouthfeel from generous additions of Ohio's Haus Malts Malted Wheat and Malted Oats, and lots of lactose from Wisconson, America's Dairyland. This beer has plenty of tropical fruit aroma from late addition hops, and negligible bitterness. We compliment a heavy handed dose of fruit and/or botanicals with evident but subtle vanilla.

Compassionate Dragon
In 2012, we first made a beer specifically for Origins Game Fair. We decided to go in a new direction for Origins this year. Ian, Barley's Wholesale Accounts Manager suggested a Fruited Gose. Jason, Barley's General Manager suggested dragon fruit as a fruit that would appeal to gamers. After acquiring a sample of dragon fruit, we thought that this beer could benefit from more complexity.

Michael Salsbury's Dark Abbey
Michael Salsbury's Dark Abbey is the winner of our 23rd Annual Homebrew Competition. This is Barley's third version of Belgian Dark Strong Ale. Delicate dried dark fruit aromas dominate, with rich caramel flavor and soft, but evident alcohol. Spicy notes are extremely subdued and perceived mostly as black pepper.
2018
Barley's SMaSH 2K Pale Ale
Our 2,000th batch of beer is a showcase for the ingredients that have served us well for the last quarter of a century. The Single Malt is the biscuity British Pale Ale Malt that we've been using since the very first beer we served here.

Barley's Parzival Pale Ale
Brewed to celebrate the release of the film "Ready Player One", Parzival Pale Ale honors the setting of Columbus, Ohio by utilizing Ohio Pale Ale and Caramel Malt from Haus Malts, and Columbus.

Barley's Brutopia IPA
Head brewer Singer's first recipe brewed at Barley's. The brewing industry is constantly evolving; brewing Brutopia IPA is Barley's answer to the calling. Mango, citrus, pine, tropical fruit can all be found within ones glass either through aroma or taste.

Blueberry Bike IPA
We cut back on the bitterness slightly, and added ten pounds of blueberry puree for every barrel. The result is still more IPA than fruit beer. The hint of blueberries in the flavor and aroma add a refreshing complexity to the citrus notes from the Columbus hops.

Uncle Stewart Super Saison
This Super Saison pays tribute to the indispensable Master HVAC Guru who has helped Barley's through thick and thin. Mechanical breakdowns are inevitable in a 25 year old brewery and adapting to trying circumstance is the norm. The brewery recently went through a painful two week period without the ability to chill our fermentation vessels, so we let our Belgian yeast strain go to work in a fairly high gravity wort with no temperature control. It's a boozy but accessible Belgian ale that melds fruity and complex spicy aromas with a smooth, well rounded texture.

2001: A Haze Odyssey
While Batch #2000 pays tribute to the solid foundation that British Malt and Centennial Hops contributed to Barley's history, Batch 2001 is firmly planted in the present. The beer style "Juicy or Hazy IPA" was recognized by the Brewers Association this Spring and batch #2001 marks our humble first attempt at the style. This is our second beer brewed entirely with super crisp Ohio Malt from Haus Malts in Cleveland.

Foolish Mortal - A.J. Zanyk's Baltic Porter
A.J. Zanyk is a veteran homebrewer who has brewed his share of award winning beers. His vast experience is our gain. He said about his recipe "This is the result of about 10 batches of refinement. Each grain or pairing of grains was to achieve just the right flavor, foam level or mouthfeel." The result is a creamy beer with notes of deep chocolate and dark fruit, and a very subtle hint of smoke.
2017
Barley's Fate - 25th Anniversary Ale
The 12% cap on ABV was eliminated at the end of August 2016, so we started scheming. Our small brewery doesn't have the capacity to age a batch for the length of time it would take to give this strong beer the respect it deserves. As Fate would have it, we found that we had an opportunity to move this beer from barrels to kegs on Barley's 25th anniversary. This boozy beast of a beer is a year old, and drinks like port wine. Fate is beckoning.

Barley's Walkabout Australian ESB ™ 2.24 
We first brewed J.Scott Francis ESB in the summer of 1996. It was our first cask conditioned ale, and a surprise tribute to Barley's original Brewmaster. This ESB is slightly stronger and more full bodied.
Barley's Conqueror Imperial Oatmeal Stout Our Imperial Oatmeal Stout's destiny awaits. Conqueror is silky, smooth and velvety in texture, with a subtle roasty warmth.

Barley's Tour de Hops Experimental IPA ™ 1.20 
Our Experimental Double IPA will feature different hops in each iteration. It's a warming companion to Blurry Bike, our core IPA. Experimenting with hops helps keep the brewer's job interesting, we hope to keep our customer's curious palate interested,too. Varying combinations of citrus, pine, tropical fruit and spicy hop flavors are almost balanced by rich British malt, american oats and a not so sneaky sensation of peppery alcohol. Enjoy the Tour, but don't drink and ride.
2016
Barley's Scotchy Scottish ™ 11.12 
The butterscotch/caramel flavors of the Scottish are very nicely complimented by the peat smoke flavors of the Scotch whisky, and vanilla from the barrel. It's a complex beer, but isn't so challenging as to be difficult to drink. The silky mouthfeel actually makes it exceptionally easy to drink.

Seth Draeger's Moscow Midnight 4.28 
The Russian Imperial Stout that won our 20th Annual Homebrew Competition was a Rye Whiskey Barrel Aged beast. Seth Draeger patterned this monstrous beer after New Holland Brewing's Dragon's Milk Stout.
2015
Barley's Citrajectory Saison ™ 6.22 
We decided it was time This single hop, multi grain Farmhouse Ale is designed for summer drinking. Soft grain presence and a subdued hop bitterness are the background to juicy citrus fruit/hop flavor and a peppery spice from Belgian yeast. Citrajectory is equally well suited for the field, the pool, or the table.

Barley's Woodsman American Pale Ale ™ 4.10 
An American Pale Ale using Summit and Cascade hops, both native to the Northwest and named after the Cascade mountain range that runs through the beautiful state of Washington.

Barley's Ulysses Imperial Red Ale ™ 3.15 
We decided it was time to give our Irish Ale a reboot, resulting in this Big Red called Ulysses. It's fruity, toasty, with a hint of butterscotch and an abundance of warming alcohol that might be just what the doctor ordered when it seems like winter will never end.
2014
Barley's F.H.A. IPA
A brew using only the Freshest Hops Available (F.H.A.).
2013
Barley's Hoptoberfest ™
A hopped traditional Oktoberfest

Séance Belgian Session IPA
This medium-bodied Belgian session IPA was conjured up from the idea to create a bold yet highly drinkable beer.

White Dragon Saison
Winner of the 2012 Homebrewers Competition. Richard Sheppard's White Dragon Saison is brewed with organic jasmine flowers.

Barley's Chupacabra ™
An Imperial Brown Ale aged on Madagascar vanilla beans and Cacao nibs, created in partnership with local chocolatier, Dan Hankle of Finca Chocolate.
2012
Barley's Beyond
A hybrid of Infinity and Blurry Bike IPA, this one is dedicated to the memory of astronaut Neil Armstong. It's a bit blurry beyond infinity.

Le Goodale (Pond) Monstre
A Belgian Abbey Dubbel brewed to commemorate the mystery of escaping water at Goodale Pond

Hoptic Nerve EyePA
Loosely based on Pliny the Elder, this imperial IPA is without a doubt the bitterest beer EVER brewed in Columbus thanks to Matt Mazur's and Shane Green's winning recipe.

Barley's Point of Origin ™
A Belgian Golden Ale brewed with the gamer in all of us in mind. When you time travel, you have to start somewhere…

Barley's Bicentennial IIPA ™
Tapped on the same day that Frankie Heyduk paid us a visit on the day of the announcement that he's been tapped for the front office with the Columbus Crew
2011
Barley's Behjun Noel
Tapped at our 19th annual Anniversary Party by guest tapper Jeni Britton Bauer, founder of Jeni's Splendid Ice Cream. (She also brought along a limited edition Barley's Christmas Ale ice cream, featuring cranberries, candied chestnuts, honey, fresh orange juice, crumbled sponge cake and holiday spices.)

Barley's Infinity Grand Cru ™
Our third Belgian is a dark strong ale, named to coincide with the nuptials of our general manager, Jason Fabian and his lovely bride Gretchen

Wit's End
This Belgian wit bier was the 2010 Homebrewers Contest winner. Brewed by Andy Schultz and tapped at Afternoon With the Brewers.
2010
Barley's Abbey Normal ™
This is our first foray into Belgian-style ales. It's a dark strong ale, brewed Belgian candi sugar and fermented with Belgian yeast. Great to ward off the ghosts and ghoulies in your life.

Blood Thirst Wheat ™ 
The winner of our 14th annual Homebrew Competition, this is a German style hefeweizen with brewed with Siciallian blood orange zest and blood orange puree added during and after fermentation. Congratulations to Lloyd Cicetti for coming up with this unusually delightful ale.

Barley's Mild Child
On the eve of the 40th anniversary of Earth Day, we tap our second ever organic beer. Guest tapper was Mark Dimoff, Executive Director of the Ohio Environmental Council. Live entertainment support was by Miss Molly and Friends.
2009
Blurry Bike IPA
If we can count correctly, this is the tenth different IPA we've brewed. A crisp, bitter session IPA. 5.8%ABV

Black Bike Bier
A German-style shwarzbier, it's a crisper take on British-style souts and porters. This brew was the creation of Matt Boehm, winner of the 2008 Homeberwer's Competition, and tapped at Barley's 14th annual Afternoon with the Brewers. Mixed half and half with champagne, it's called "The Bismark," a favorite drink of Otto Von Bismark.

Twisted Double Porter
A turbocharged version of Barley's Ivan Porter, this one is deep and complex. Not to mention we think it's the strongest imperial porter made in the world. It's certainly the strongest dark beer we've ever brewed, weighing in at 11.0% ABV.
2008
E=IPA(squared)
The winner of our 2007 Hombrewer's Competition by Victor Gonzalez–an imperial IPA loaded with hops. A formula that would leave Einstein himself scratching his head

Barley's Frambwha?! ™
America's first fruited wheatwine includes almost over thirteen pounds of fresh Oregon raspberries in every barrel. Sweet, but not for the faint of heart…unlike any beer you've ever had
2007
Hop Envy IPA
Our answer in the face of the Great Hop Shortage of 2007–an Imperial IPA

Mother Earth Fifteenth Anniversary Ale
Our first totally organic beer. A strong ale to show off what we've learned in fifteen years!

Barley's Smirking Emperor Imperial Pilsner
We may have gone over the top with this one…

Meister Eckhart Spark of the Divine Barleywine
Barley's 2006 Homebrew Competition winner, Joe Eckhart
2006
Heavy Horses Strong Olde Ale
Barley's 2005 Homebrew Competition winner, Jeff Hornberger
2005
Jay's Ain't Just Blowin' Smoke Porter
Barley's 2004 Homebrew Competition winner, Jay Wince

Barley's Four Seas Imperial IPA ™
Barley's Rye IPA
2004
Barley's Weizenbock
A double strength, malty wheat ale that puts you in the autumnal frame of mind

Anastasia Russian Imperial Stout
Barley's 2003 Homebrew Competition winner, Jay Wince
2003
Matt's APA
Barley's 2002 Homebrew Competition winner, brewed by Matt Paulson
2002
Barley's Barleywine
Barley's first offering since repeal of-strong –ale prohibition in the State of Ohio!

Devil's Moon Weisenbock*
Barley's Homebrew Competition winner, brewed by Mark Irwin
2001
Bambino Signorino Stout
Full Moon Ale
Barley's Homebrew Competition winner, brewed by Mark Irwin and Mark Katona (tie)

Stoutasaurus Rex
Barley's Homebrew Competition winner, brewed by Bill Hughes & Chris Ticknor (tie)
2000
Pipebuster Brown

Primordial IPA
The fourth Barley's Homebrew Competition winner, brewed by Bill Hughes & Chris Ticknor
1999
Norma Iguana Pilsner
Third Barley's Homebrew Competition winner, brewed by Matt and Sue
1998
Jimmy's Amber Haze
The second Barley's Homebrew Competition winner, brewed by Jim Hayes

Scotch Ale
First brewed in 1998, our historic Scotch Ale is a full bodied beer if there ever was one.
1997
Queen Ann Stout

Al's American Pale Ale
First Barley's Homebrew Competition winner, brewed by Al Fosha, traveling from Chicago to brew it
1996
ESB
The beer engine makes its debut…first cask conditioned ale in Columbus

Barley's Auld Curiosity Ale ™

Bee's Wing Honey Wheat Ale
1995
Barley's Brown Lion Ale

Russian Imperial Stout
1994
Angelo's Crooked Sky Rye

Centennial IPA ™

Barley's Raspberry Wheat
1993
Ol' Ron's Surly Oatmeal Stout ™

Barley's Christmas Ale ™
Barley's first anniversary party with guest Christmas Ale tapper Mayor Greg Lashutka

Barley's Scottish Ale ™

Barley's Wheat Ale

Barley's Irish Rogue

Porter
1992
Barley's Pilsner

Barley's Pale Ale